IBAM Winnipeg Blue Bomber Fans: Members of the Game
Submit for your chance to win today!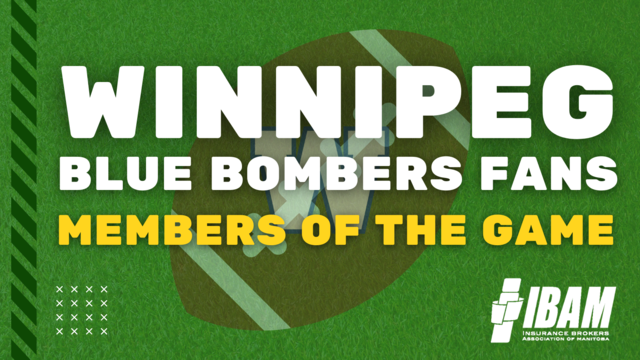 You, our members, are awesome.
And to help celebrate this, for a second year in a row, we are sending one member with 4 tickets to each Winnipeg Blue Bombers home game!
What's included:
Four (4) lower level-tickets;
$20 ticket that can be used at the concession or Team Store*;
Pre-game sideline passes;
IBAM Member recognition during the game.
How to apply:
Email marketing@ibam.mb.ca and participate in the latest IBAM ask! This can range from why do you love working in insurance to what is your favourite summertime activity. The ask will change each game and will be announced in the promo email and/or on social media. You can also find it in the 'Questions & Winners' section of this page.
Rules:
Must be an IBAM Member;
All 4 tickets will go to one broker per game;
On your application, please include:

Name: First and Last;
Brokerage name;
Contact info: Email and phone number;
Latest IBAM ask (outlined in promo email);

Contests will open the Monday before the upcoming game and close ~24 hours before game time (deadline shown on promotional email). The winner will be contacted via. email. Only one winner per game. Applicants have to apply each game in order to be considered for the tickets.
*Exclusions may apply. Read ticket for full details.
Winnipeg Blue Bombers Home Schedule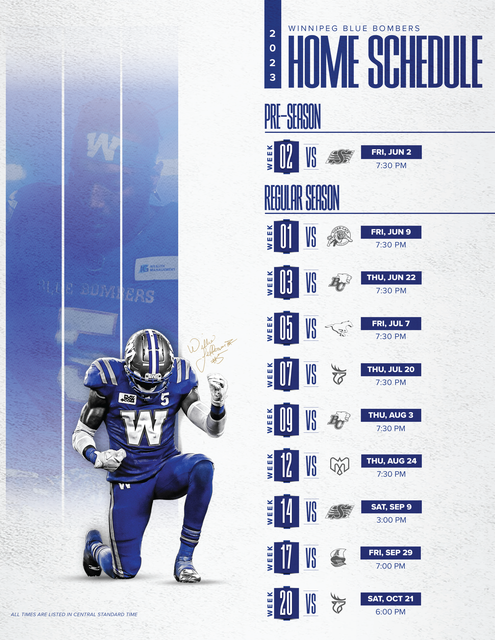 Questions and Winners:
June 9th:
Question: What is your favourite summertime activity?
Winner: Charlene Erickson
 June 22nd:
Question: What advice would you give to someone who is just starting their career as an insurance broker?
Winner: Blaine Parnell
July 7th:
Question: IBAM collaborates with a number of different companies to offer benefits to you, our members! Click HERE to access our webpage showing all our of current offerings. What other benefits would you like to see for IBAM members?
Winner: Sarah Granovsky
July 20th:
Question: Tell us about a time that someone in your office went above and beyond for a customer.
Winner: Jodi Donald
August 3rd:
Question: IBAM provides a diverse selection of webinars for our members each year. What's one webinar topic you would like to learn about (either currently being offered or a topic we could potentially add in the future)?

Winner: Taylor Ward
August 24th:
Question: What has been the highlight of your summer up to this point?
Winner: Jacqueline Dumesnil
September 9th:
Question: What do you enjoy most about the IBAM Conference each year? Alternatively, what event or session would you recommend for upcoming IBAM Conferences?
Winner:
September 29th:
Question: What is your favourite local restaurant?
Winner:
October 21st:
Please contact marketing@ibam.mb.ca for more information or with any questions.