IBAM-Wawanesa Mutual Insurance 'Tell Us Something Good'
12:00 AM Nov 7 - 4:00 PM Nov 18, 2022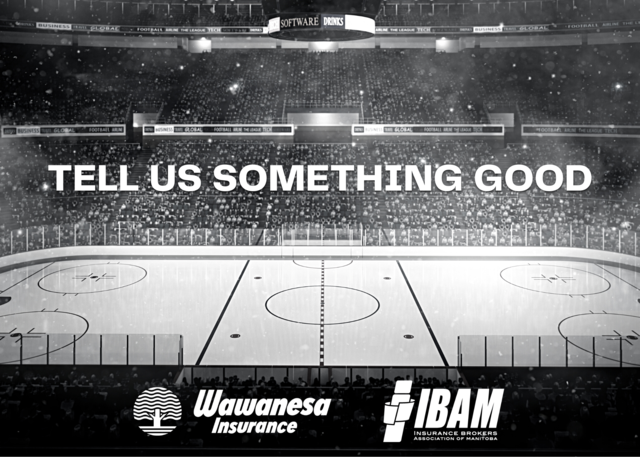 Insurance Brokers do a lot to help the communities they live and work in.
To celebrate this, IBAM and Wawanesa teamed up to offer a promotion where one lucky IBAM Broker Member, Matt Fehr from Extend Insurance, won 4 Jets tickets to the game on December 20th! 
How it worked:
Brokers summited something they or their brokerage had done for their community over the past year and got entered to win!
Submissions included:
Extend Insurance - Community Events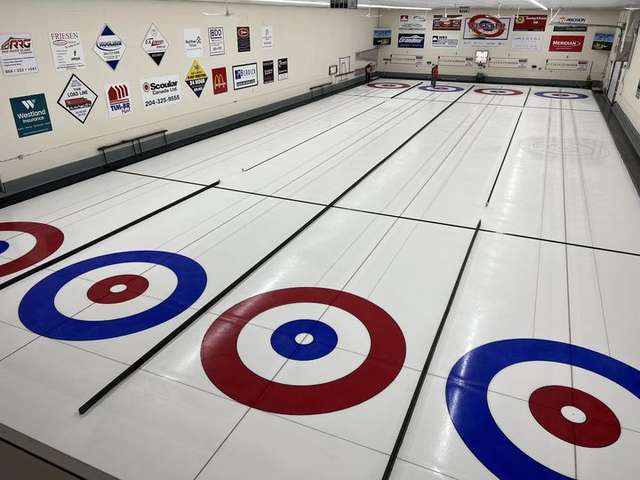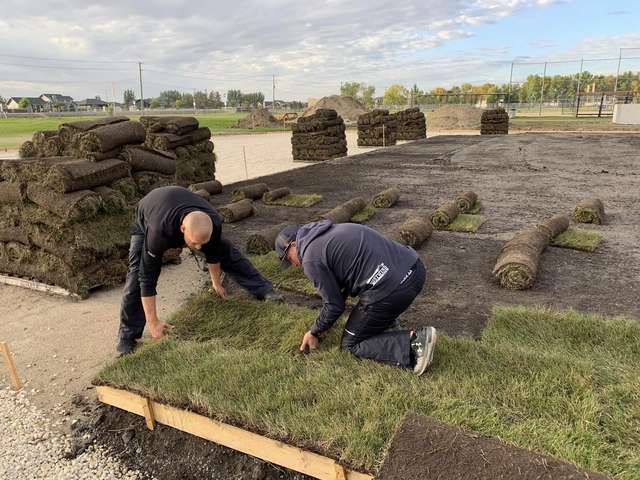 "Partners of Extend Insurance volunteered their time towards the local sports community with their efforts at the Winkler Curling Club and New Artic Field. Volunteer efforts were needed to keep the new field project within budget and will be a great addition to our baseball community. Volunteer efforts are also the only way the ice gets down at the Winkler Curling Club. And that ice is some of best ice in the area. Sports plays a big role in our lives at Extend Insurance. Being involved in the community and having fun along the way. What I've learned recently is appreciation for those members that have been doing this for years without getting or asking for the gratitude they deserve. Every helping hand makes that task more efficient. It is amazing what can be done when a group of people get together with one common goal."
Bell Insurance Agencies - Community Rink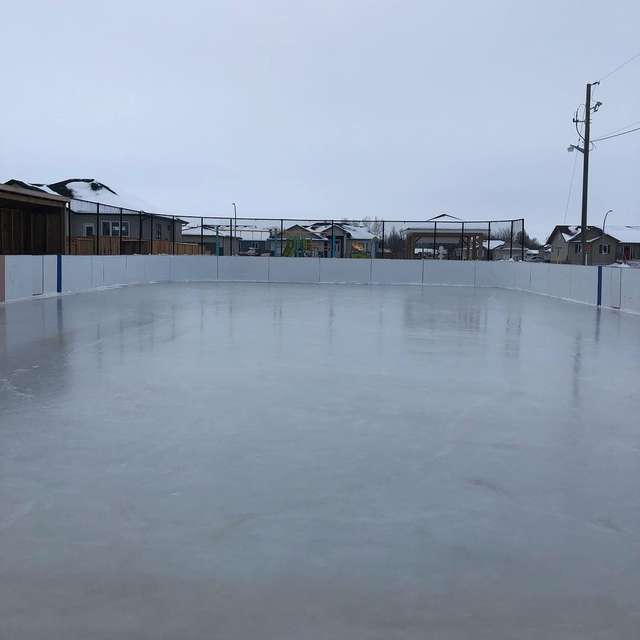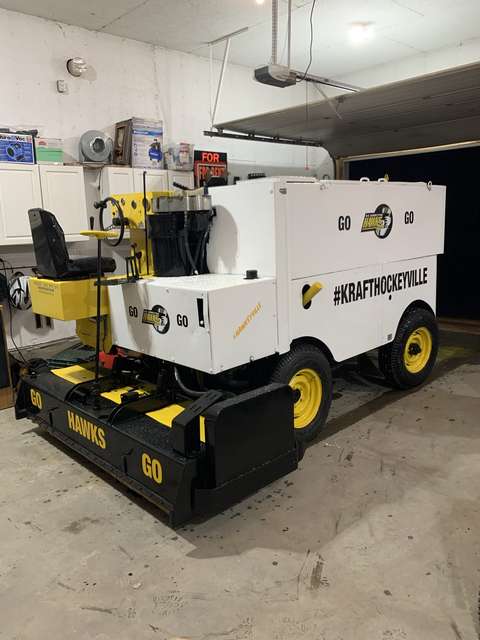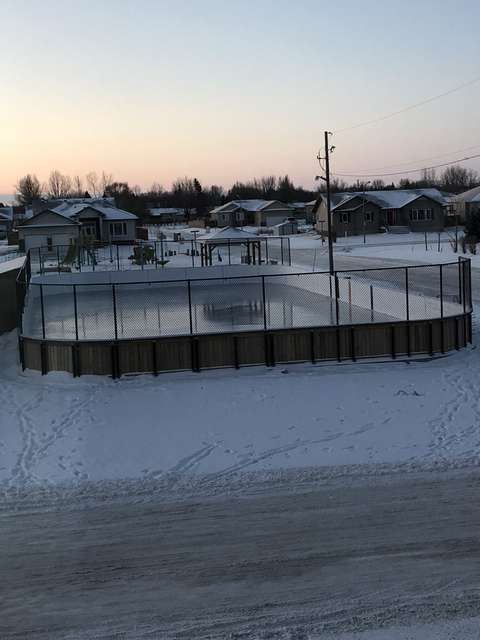 "It happens at approximately the same time every year for the past 7 years. I stretch my garden hose 200 feet across the road and start flooding the OutDoor Rink (ODR). It takes me approximately 100 volunteer hours a year to make and maintain the Rink between flooding, snow clearing and resurfacing. It was about 5 years ago when I streamlined the process by purchasing an old City of Winnipeg Zamboni. I have a crew of fellas on speed dial when I need help with snow clearing or some of the heavier work. For me there is nothing more satisfying than seeing kids of all ages out there skating, playing hockey, Ringette or parents teaching the little ones how to skate. I love my community and am obsessed with making the smoothest ice possible. This past year my son built a shed at school that we have placed beside the rink, and with assistance from the local RM we have insulated, put in electricity and heat and will use it for a pump house so no more 200 feet of garden hose."
La Salle Insurance & Travel Services Ltd. - Charity Golf Tournament
"La Salle hosted their annual golf tournament in which all funds raised are donated to the Movement Centre of MB. This year we were able to contribute over $25,000 back to the Centre, with the support of our Insurer Partners, Vendors and customers."
Ball Insurance Agency - Ironman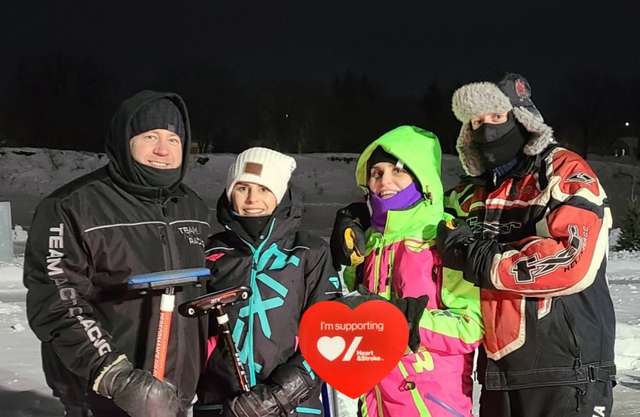 "Ball Insurance Agency sponsored and participated in the 2022 Ironman Outdoor Curling Bonspiel. The event was held February 4th and 5th on the Red River raising funds for Heart and Stroke and other charities. In addition to sponsoring, and entering a team "The Sweeping Beauties", we raised over $1000 towards Heart and Stroke and were presented a Silver Broom to honour the achievement.
The curling community in Manitoba is amazing. Filled with fun and generous members. Brokerage Principal, Rob Geswin, was raised by a curling family spending many Sunday afternoons watching through the glass at Elmwood Curling Club before playing Junior at St. Vital, and now a member of Fort Garry Curling Club.
Over the past 20 years this event has raised over $155,000 towards the Heart and Stroke Foundation! Heart disease and stroke are still the number one killer globally, and greatly affects the lives of so many families in our community. We are extremely proud to be associated with the event and hope to continue this partnership for years to come."
HUB International - Safe Trick or Treating
"To ensure the little ones of our community are able to show off their costumes in a safe and warm environment, we participated in the Safe Trick or Treating event in Kildonan Place Mall. Not only was it great to see all of the ghouls and goblins but it was a great time to give back to the community!"
Crossroads Insurance - Clothing Donation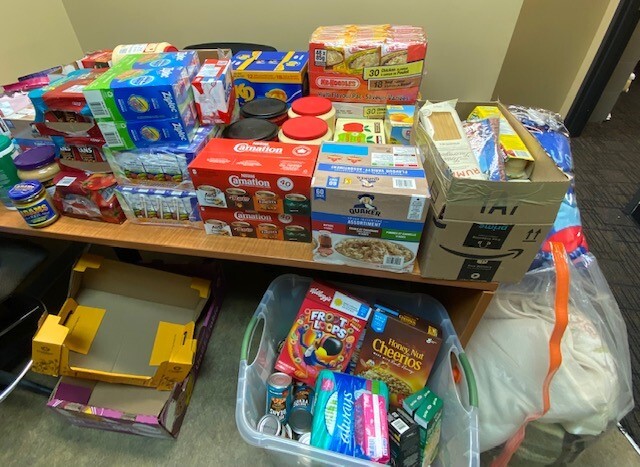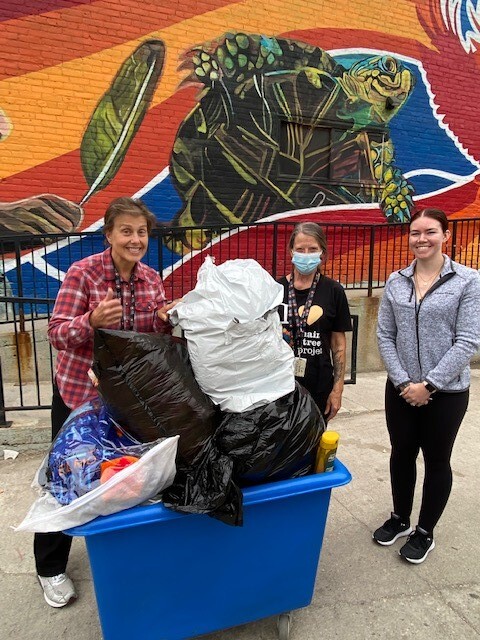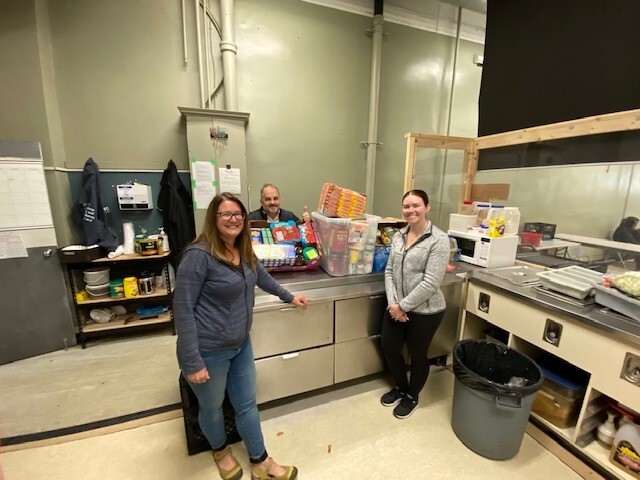 "This autumn at Crossroads Insurance we collected food and clothing donations from all of our employees and the company also purchased food and clothing items (socks, underwear, t-shirts, etc.) to help celebrate our 50th anniversary by giving back to the community that has supported us for so many years and to help out Winnipeg's less fortunate. After we collected the items we donated them in person by some of our great employees, to various Winnipeg charities such as Lighthouse Mission, Mainstreet Project, and Agape Table. While our team was making donations they also visited the sites and volunteered their time to help out and learn about these vital Winnipeg charities. It was a great experience and we hope to be able to help out the community in many more ways for the next 50 years!"
HUB International - Challenge for Life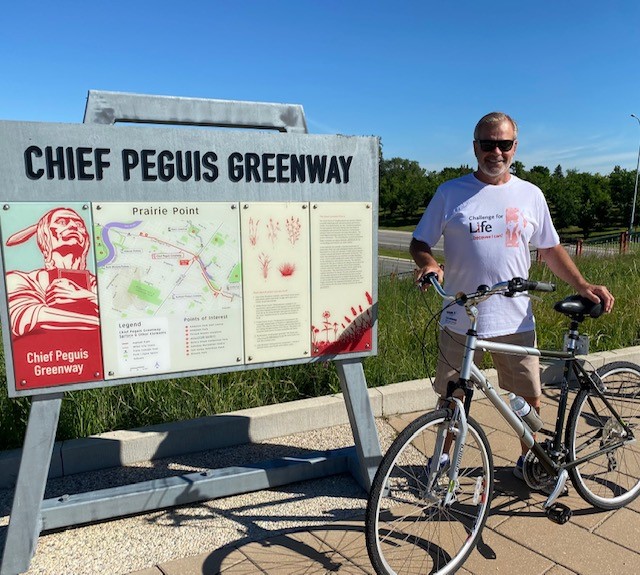 "Ever since surviving my battle with Cancer over 10 years ago I have pledged to make an annual donation to Cancer Care MB. This year l learned of the Challenge for Life fundraiser for Cancer Care MB. Over the course of 10 days of this event I walked and rode my bicycle over 200 Km. and raised over $3,000 for cancer research and programs right here in Manitoba. I plan to take part in this great event again next year, and will be looking to start a workplace team with my fellow HUB Insurance co-workers."
Amazing work everyone and thank you for participating!
___
Note: The information in the stories submitted may be used on social media and other promotional platforms (website, magazine, other)
---