IBAM-Wawanesa Family Day at the Manitoba Open
Get your complimentary tickets here!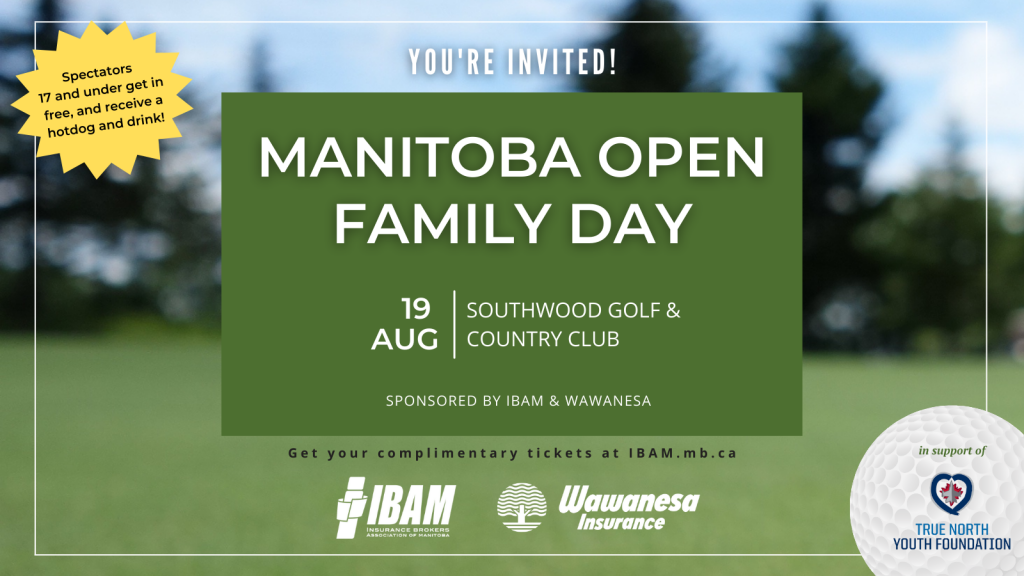 IBAM and Wawanesa have teamed up for this year's Manitoba Open in support of the True North Foundation to offer member brokers FREE tickets to the Manitoba Open Family Day, held on August 19, 2022.
In addition, all spectators under 17 years of age can attend for free AND will be given a hotdog and drink, courtesy of IBAM and Wawanesa!

How to apply:
Email !

Rules:
Must be an IBAM Member;
Maximum 10 tickets/individual;
In your email, please include:

Name: First and Last;
Contact info: Email address;
Brokerage location.

Tickets will be given out on a first-come, first-serve basis.
Please contact Alexa Gabor for more information or with any questions.