IBAM-Wawanesa Family Day at the Manitoba Open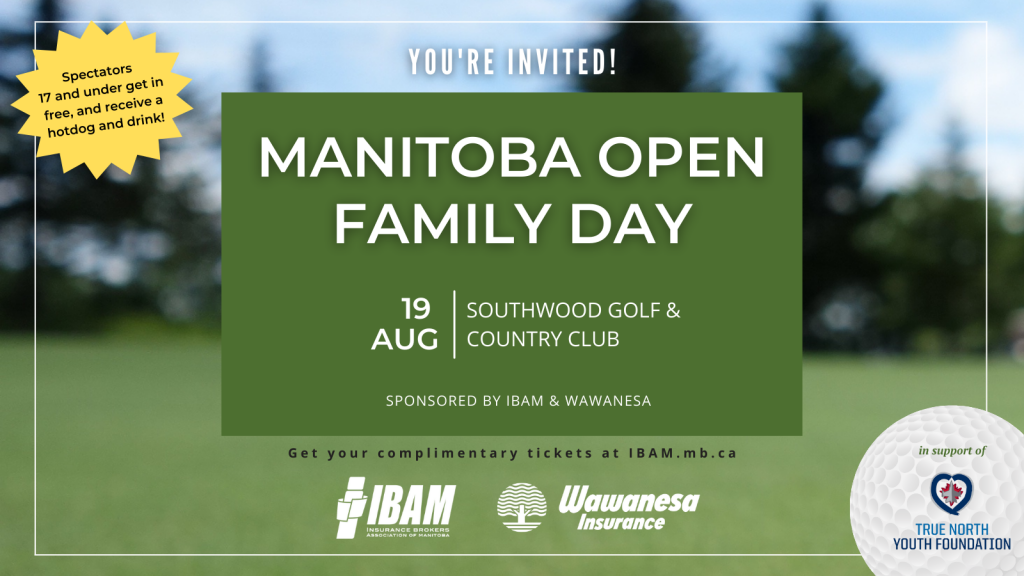 IBAM and Wawanesa Mutual Insurance were the hosting sponsors of Family Day at the Manitoba Open at Southwood Golf & Country Club on August 19, 2022. Tickets for membership were complimentary and individuals under the age of 17 got free admission and a food and beverage from the canteen. In addition, IBAM and Wawanesa staff were on location handing out sunglasses, yo-yos and signed Jets photographs. $115,000 was raised at the tournament for the True North Youth Foundation.
Thank you to all of the members who came down and thank you Wawanesa for co-hosting an awesome event!