Shawn Graydon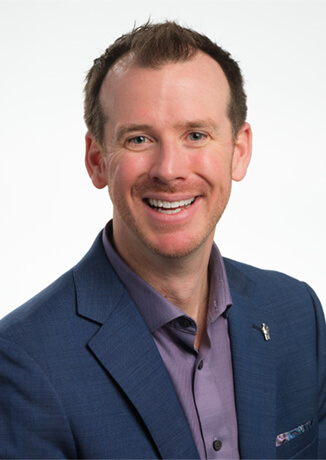 Shawn Graydon grew up in Morris MB. He began his career in Insurance in 1999 and joined Rempel Insurance Brokers of Morris, MB in 2000. He completed his Canadian Accredited Insurance Broker (CAIB) in 2004 and achieved his AIPC designation (Associate in Insurance Production, Canada) after completing the Elite Force Producer Academy training through IBAC in 2009-2010.
Specializing in commercial and transportation insurance, Shawn discovered a passion for protecting his client's best interest. His exceptional customer care and teamwork earned him the Employee of the Year by the Pembina Valley Development Corporation in 2011. Also, being the first recipient of the Broker of the Year (in Canada) Award in 2016 by Insurance Business Canada.
In 2018, Shawn and his wife Janice purchased Rempel Insurance Brokers and he is currently President and CEO. Shawn has served on the Manitoba Trucking Association (MTA) Board of Directors since 2013 and is currently Vice-Chair of the Associated Trades Division, and is now a Board of Directors on the MTA carrier division as of 2021. He deeply values volunteerism and giving back. Shawn has served on numerous local community boards over the past 20 years.
Shawn and Janice have two incredible kids, Aspen and Ash. Together they love being active, playing games, spending time with family and friends, and taking on whatever adventures they can. They are all Winnipeg Jets fans and are also part owners of a Manitoba Major Junior Hockey Team (MMJHL), the Pembina Valley Twisters. Shawn loves to play golf and hopes to one day attend the Masters.