Tiffany Reider Baird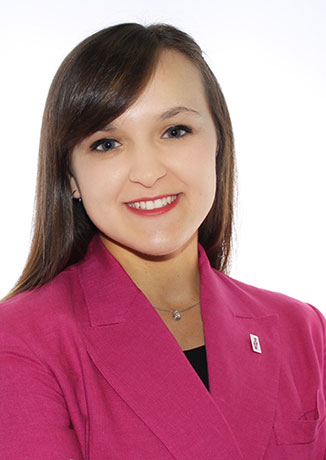 Tiffany was born and raised in Winnipeg, Manitoba. In 2015, While studying in the Faculty of Education at the University of Winnipeg she joined the insurance industry part-time. In 2016, Tiffany made the decision to pursue insurance as her career, completing her CAIB designation in two years. Tiffany is currently Manager, Client Experience with Westland Insurance, transitioning into this role after the merger of the family business, Reider Insurance.

Tiffany's grandfather Morley Reider started Reider Insurance in 1966. She was the first of the third generation to join the family business and is proud to continue in her grandfather's footsteps; always putting the client first and serving them with family values.

Having grown up in the industry Tiffany has had no problem with getting involved. She is on the Manitoba Young Brokers Network Committee, even serving as the 2018/19 Chair. She also played an integral part in establishing the Young Brokers Advisory Committee, a Subcommittee of IBAC, where she is now serving as Chair for the committee. Tiffany was nominated for the 2019 & 2020 Young Broker of the Year Award (previously known as Young Gun of the Year) at the Insurance Business Canada Awards. She was also featured as one of Canada's Elite Women in Insurance in 2020 and was a 2020 Women in Insurance Rising Star Award nominee. Most recently Tiffany was featured as one of Insurance Business Canada's Rising Stars for 2021. Most recently Tiffany received the Cansure Award for Insurance Broker of the Year at the 2022 Insurance Business Canada Awards.

Tiffany dedicates a large part of her time to volunteering in her community; she is the Secretary for the Huntington's Society of Canada's Manitoba Chapter, the current President of Limmud Winnipeg and a member of the Kadima Dance Company.

Tiffany and her husband Lucas enjoy travelling, mountain biking, and spending time at the lake with their families.