Top Stories > Rempel Insurance Brokers support Red River Wellness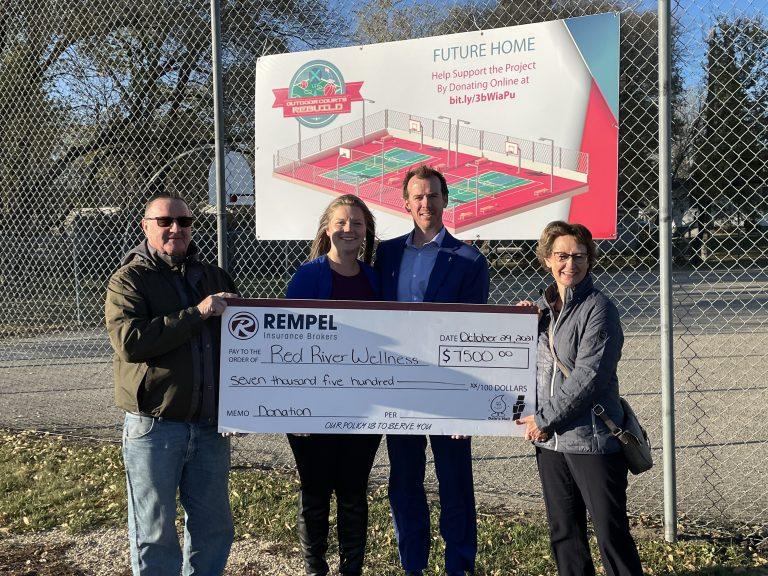 Photo: Shawn & Janice Graydon with Red River Wellness committee members.
Rempel Insurance loves supporting groups that promote health and wellness because they believe its important to stay active and healthy.  They recently donated $7,500 to Red River Wellness in support of the Outdoor Courts Rebuild Project through the Morris School. Funds are being raised for new tennis, pickleball, basketball and badminton courts.
In addition:
To celebrate Halloween this year, the Rempel team had fun dressing up for their role as Superbrokers.